May 5, 2022 04:06 AM Central
Laura Morrison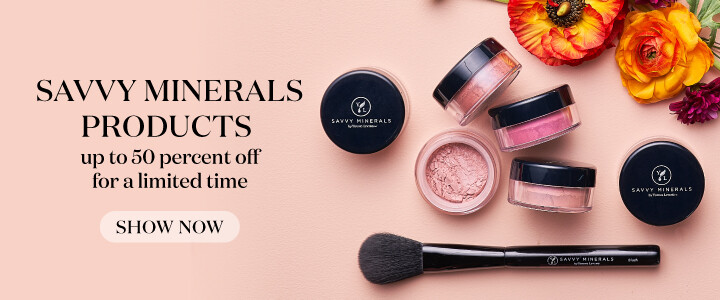 An exciting sale offering, up to 50% off! Makeup should be all about letting your favourite features naturally shine! With Savvy Minerals by Young Living®, you can be confident you are part of The NEW Standard in Clean Beauty™.
Refresh your supply of Eyeshadow, Blush, Bronzer, Veil, Multitasker, Lip stick or Gloss, Mascara, quality brushes and more, all at amazing prices!
We've not only banned* the mainstream questionable ingredients, but we've considered the naturally derived plant-based nourishment it needs. (*2,500, almost twice the ingredients the European Union disallows)